Take 10% off your 1st box! Code: welcome10 + free earrings gift! 🎁 
Journal your heart out and pamper yourself! Why? Because you deserve it.
A monthly box with journal, pens, office supplies & more you'll adore
Love to decorate your office space with cute office things and get lost in creating?
Want that positive push to finish your goals and be the best version of you?
You'll love this box!
Plans starting as low as $22.99
(full size box valued at $75+)
Save when you choose a multi-month or bundle subscription!
"Creativity is an escape and it's the very thing that makes our work feel so much like play"
~ Dallas Gordon, Owner.
We source the best makers and brands to provide you the best journals, pens, amazing office supplies and so much more to adore
The Journal Junk Box was created so that you can #WorkPlayCreate MORE and do it your way!
Our surprise full-size monthly boxes have 8-10 items & ship on or near the 28th of every month
Order as soon as possible to receive the current month's box. We accept new subscribers between the 1st & 20th of every month or until we sell out. Subscribers that come in after we sell out will receive the following months box.
Packages arrive to most US addresses around the 3rd-5th of each month
Plans starting as low as $22.99
(full size box valued at $75+)
Save when you choose a multi-month or bundle subscription!
✔️ A journal lover or planner babe who loves to create & organize?
✔️ A pen or office supplies fanatic?
✔️ A boss babe who loves motivation and cute office things to jazz up that office space?
✔️A positive woman who just wants to treat herself atleast once a month?
Ooh girl, I just knew that was you and we've totally got your back!
If you answered "yes" to any of these questions, the Journal Junk box was created with you in mind.
Plans starting as low as $22.99
(full size box valued at $75+)
Save when you choose a multi-month or bundle subscription!

Some of Our Previous Boxes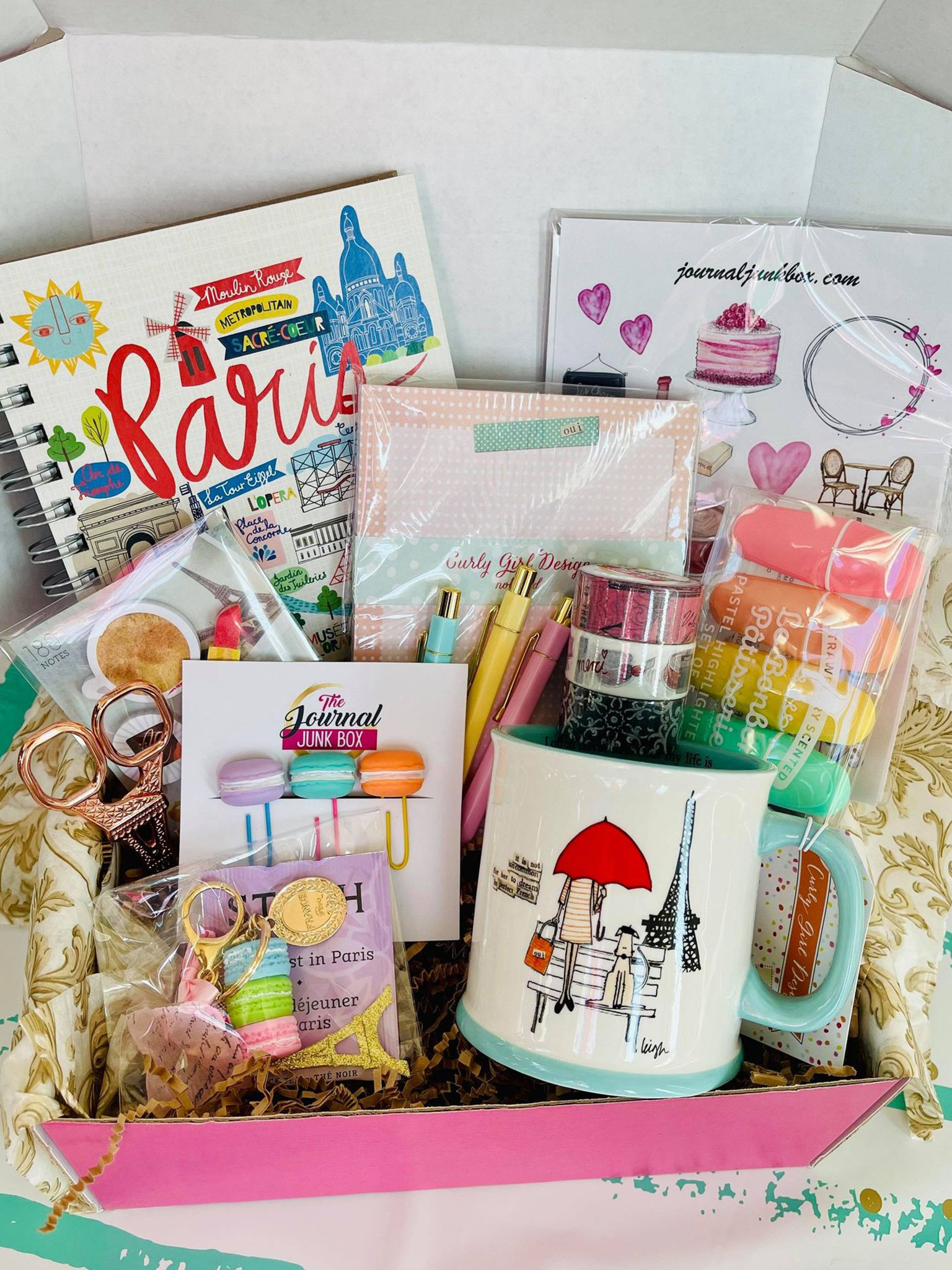 March Box:
Take Me to Paris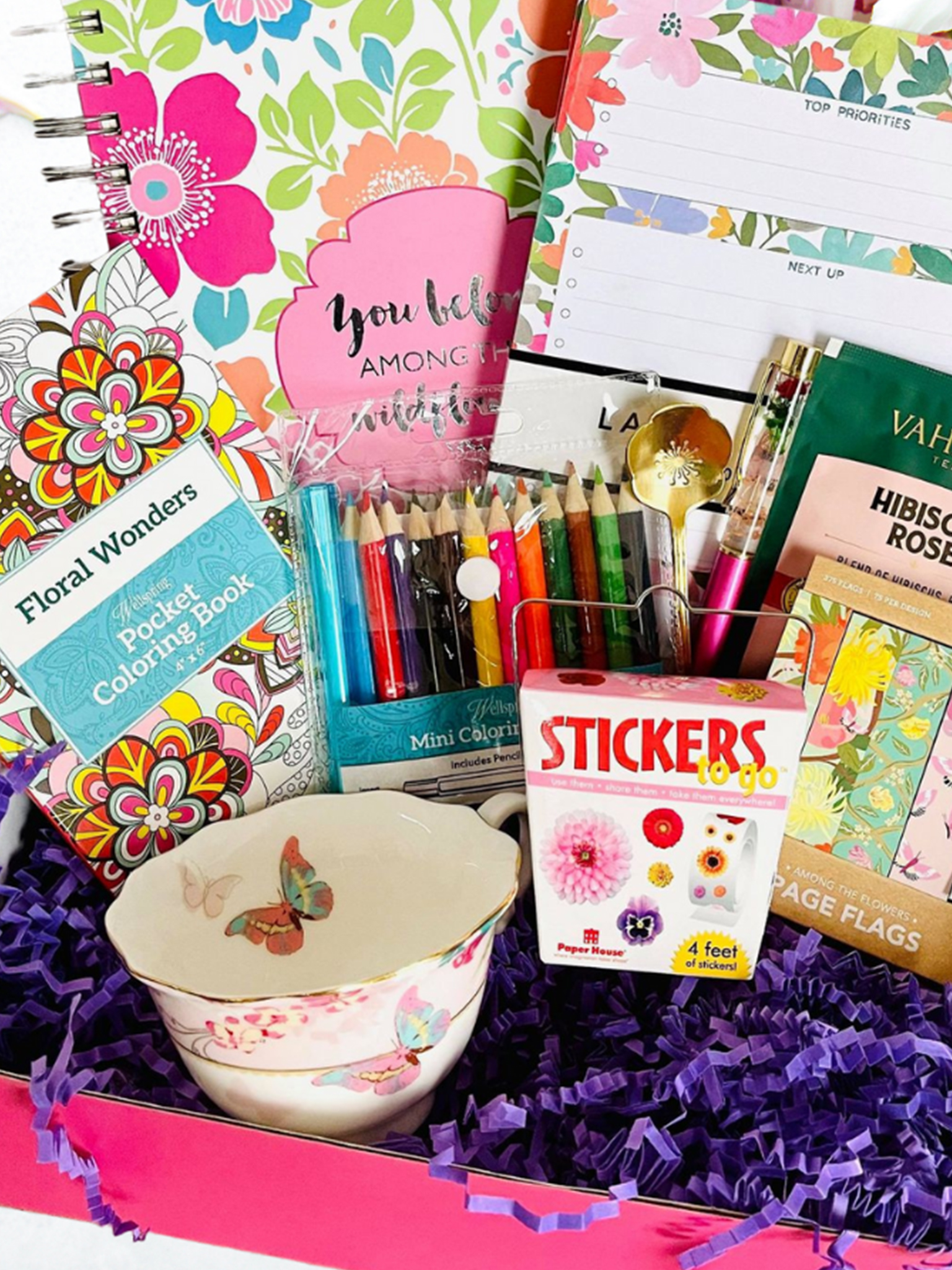 April Box: Life in Full Bloom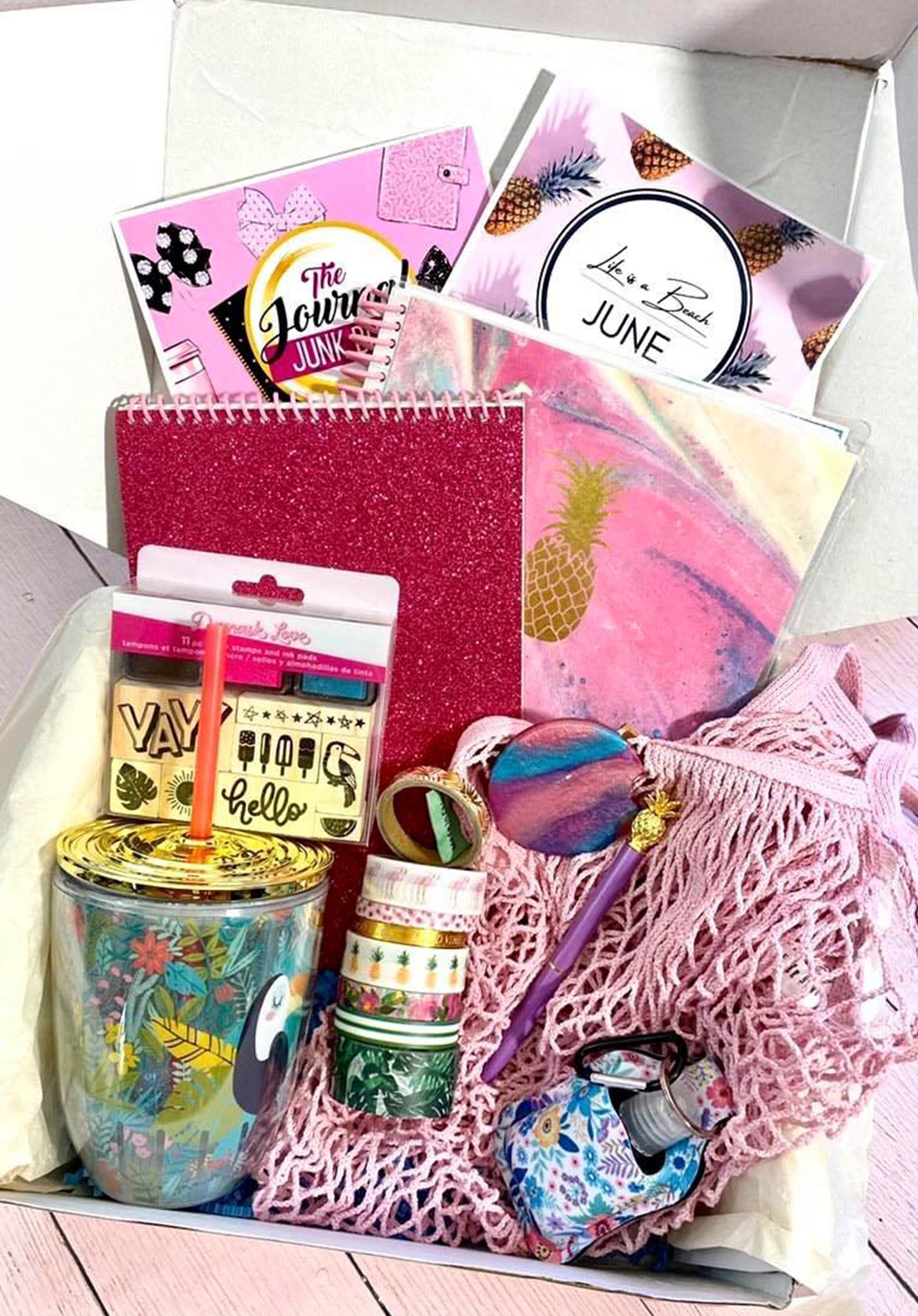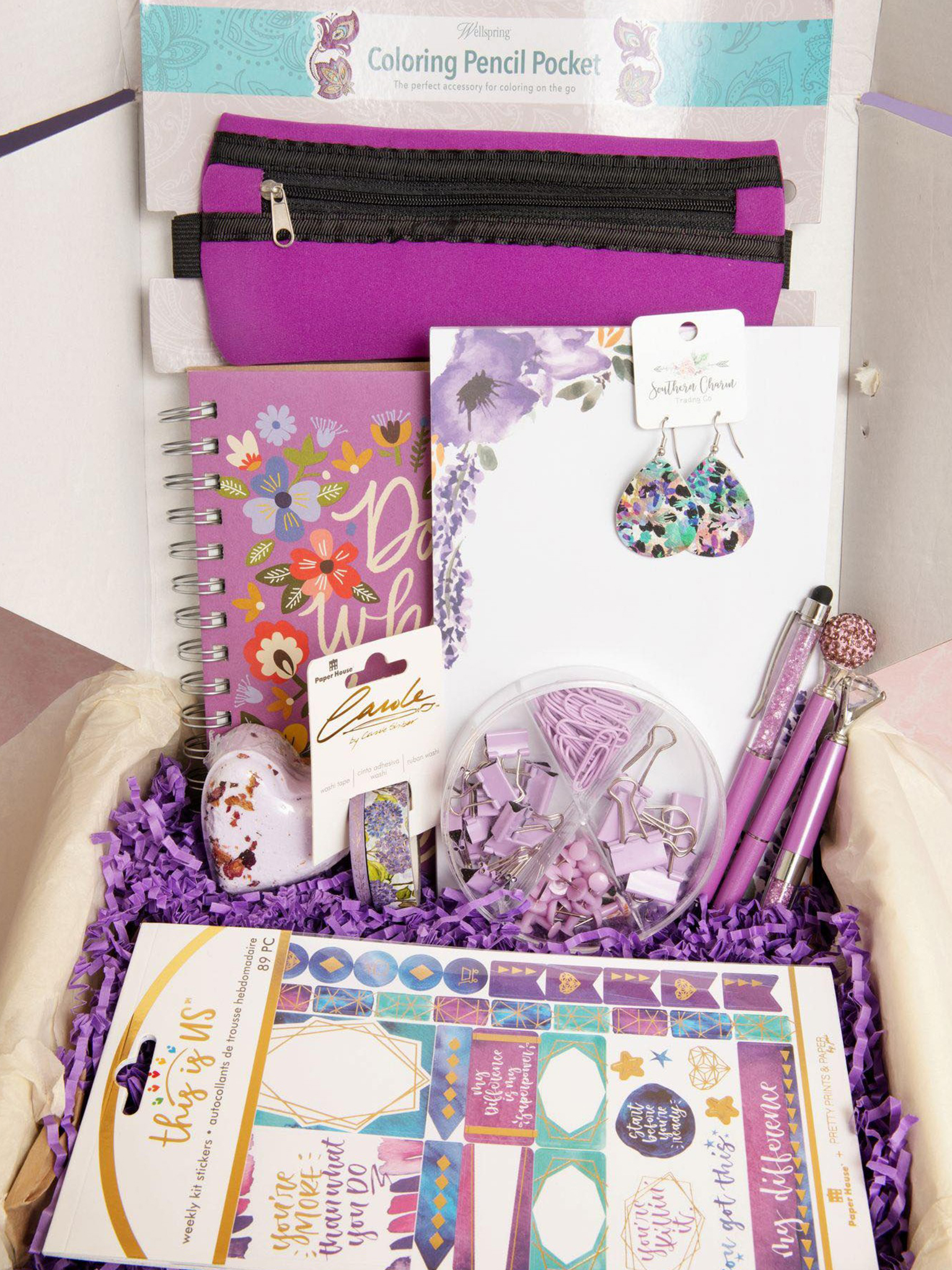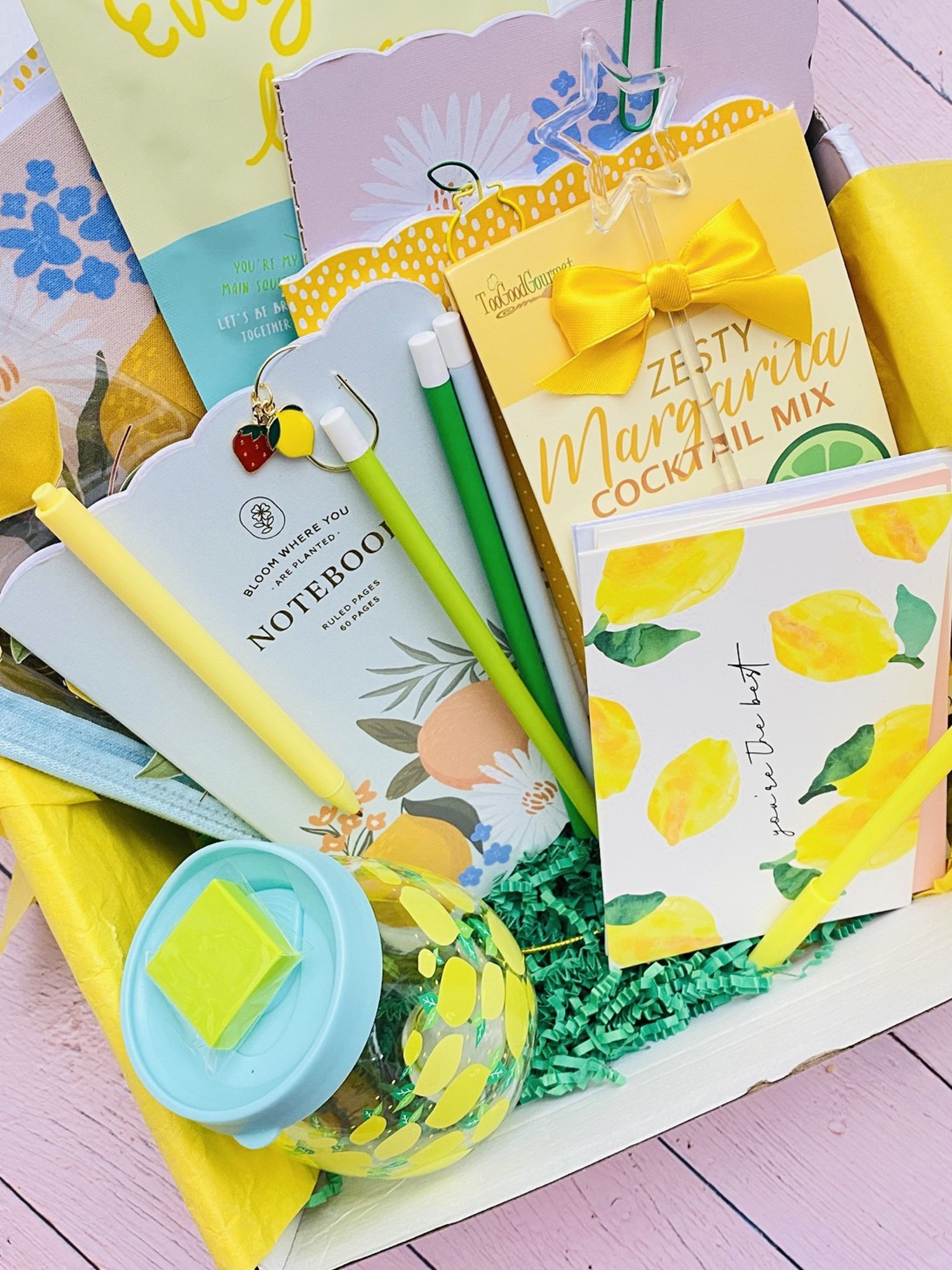 August Box: When Life Gives You Lemons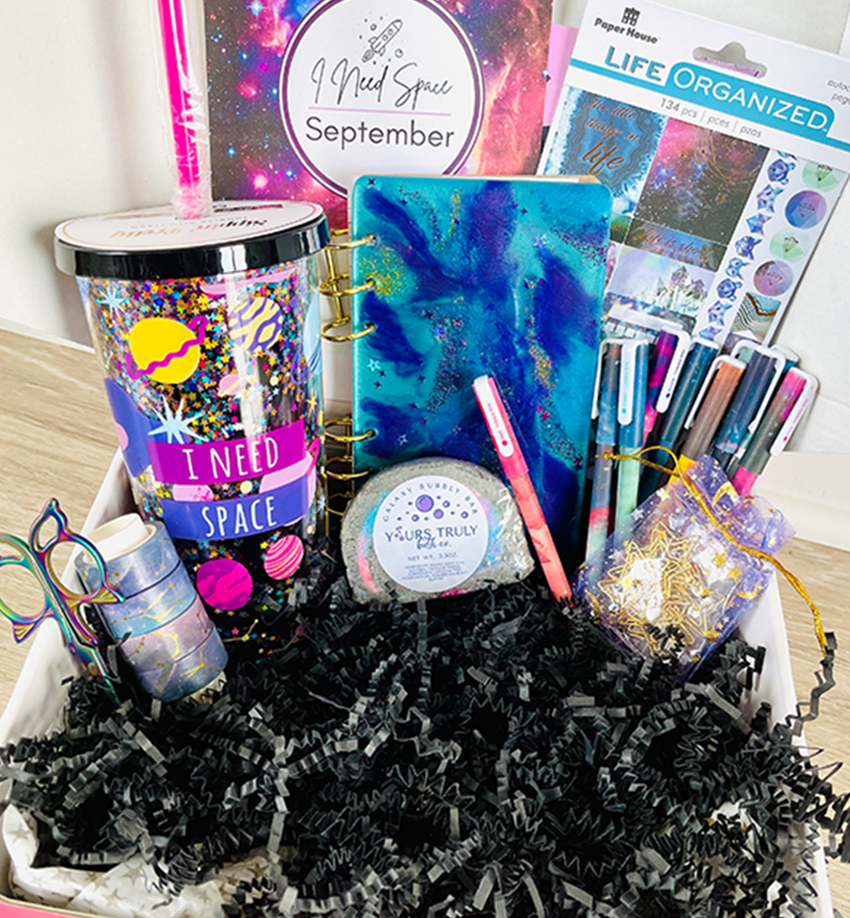 September Box: I Need Space
Each month our subscribers will receive a beautiful full size box packed with a surprise selection of 8-10 amazing items
If you love our journaling; stationery galore, you'll absolutely enjoy this box! Some examples of what will be inside: journal, pens and goodies such as washi tape, craft scissors, sticky notes, planner/paper clips and other fun accessories you'll adore

Plans starting as low as $22.99
(full size box valued at $75+)
Save with a multi-month or bundle subscription!
Customer Reviews & Photos
Tag us in your photos @dgjournalco #journaljunkbox
"I must say, I loved everything about my box! I'm so in love with the pens pens. So happy I got into it!"
"I just received my first box and I am beyond pleased! So cute. I can't wait until next month."
Eeeekkk! This box subscription
takes the cake!! Glad I finally
joined! Loved everything in it!
Plans starting as low as $22.99
(full size box valued at $75+)
Save when you choose a multi-month or bundle subscription!
We've got A's for your Q's
Each box has a flat rate of $10.95. Our gift options and pre-pay yearly options have shipping included in the price.
The shipping cost is not included in our subscription box price because we want to maximize the items you receive in each package and heighten the box experience. At times, the box may weight may exceed the shipping costs charged and in this case, we will cover the additional charges.
We understand that sign up vs. shipping times can be confusing at times for subscriptions, so we will explain a bit further here.
We are open for subscriptions for our next shipment between the 1st and 15th of the month or until we sell out. If we have more spaces to get in before our next shipment we will continue to accept subscribers for that period. However, there are times that we sell out of the next box before the 15th. When this happens, a message will be posted on the website stating that we are sold out for the current month. When this happens, and you have subscribed after the cut off, you'll automatically receive a box the following month. At times, there will be an option to add a box to be shipped within 3 days (if available) at checkout.
Our boxes ship out each month on or around the 28th of the month. Certain times of the year, we may ship boxes slightly early. We currently only ship within the U.S. We do not ship to Hawaii, Alaska, Virgin Islands, PO Boxes or APO Addresses. All orders processed from these locations will be canceled.
Boxes typically arrive to most locations between the 1st and 5th of the month. If any questions about our shipping policies, please contact us.
First month boxes can take longer to arrive depending when you subscribe.
What is your cancellation policy?
We understand that life happens and that our box won't be the perfect fit for everyone. If you're not satisfied with your box you can always cancel/skip a monthly plan at anytime or cancel before your payment terms renew. Please note: If you have subscribed to a longer payment term, boxes cannot be canceled until the ending of term and before the term renews. Click to read more on our policies here
Sorry, we do not offer refunds. Please note: this is a surprise box and there's always a risk that you may dislike some of the contents on a particular month. If not happy with what's inside, this is a perfect opportunity to regift items to friends and family.